DOORSTEP CAR SERVICE IN HYDERABAD
We are focused on providing our clients with the highest
level of quality and excellent Car services in Hyderabad. Book doorstep service or visit Carjoz Flagship Garage at Pillar no 307.
Book Service
7842429242
WE OFFER WIDE RANGE OF SERVICES
We offer complete solutions for your car care. We also provide all kinds of customization services. Right from general service to complete car overhauling, we cover all. You will get the Best Doorstep Car wash and Car Repair in Hyderabad. To know about the range of services we provide, check out the details of our services.
WE WORK FOR YOUR CONVENIENCE
We are just a few clicks away!
Book and Schedule

Book a service appointment on Carjoz. Immediately, our service agents will confirm the appointment by call.

Pick-up and Service

Carjoz executive collects car from customer and get the service done at authorized Carjoz service center in presence of appointed executive.Our certified Engineers will supervise the whole process.

Deliver and Drive

You will get your car delivered at your doorstep and clear the bills. Now you can happily drive your car again.
OUR FEATURES
Our only goal is to keep your car running for years and years.
Get fair and transparent estimates!
BRANDS WE SERVICE
We have the expertise for all major car manufactures.
We value our clients
and offer a personal,
professional service.
Our auto shop technicians are dedicated to
helping you get back on the road. See our
gallery of our auto body repair work.
Read our story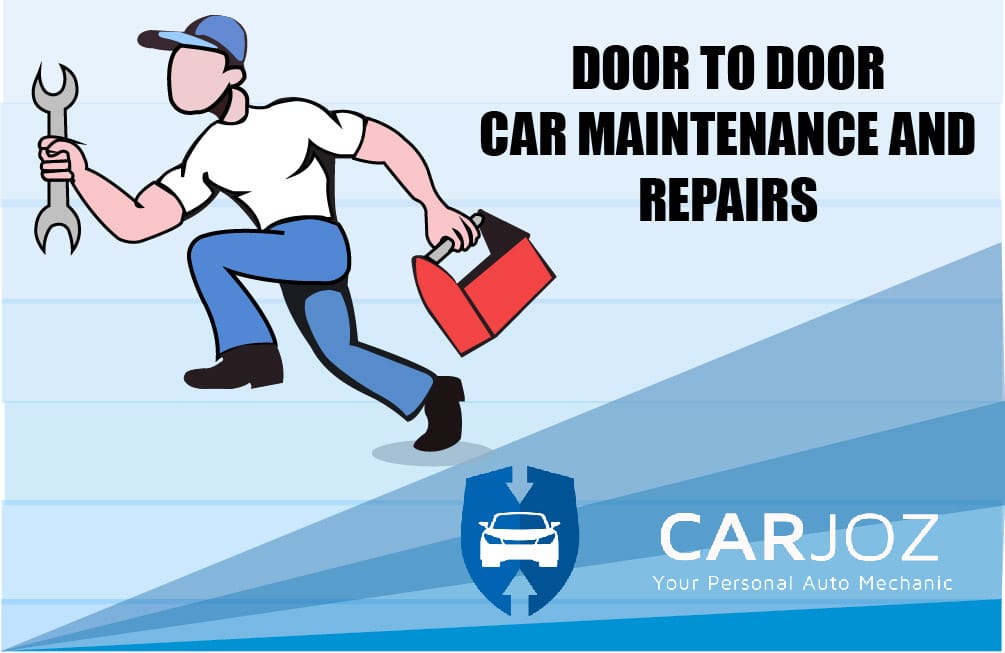 Frequently asked questions
We now have an FAQ list that we hope will help you
answer some of the more common ones.
1. What is Carjoz premium service?
Carjoz premium service is a bonus package for car owners. In this, Carjoz picks up your car from your doorstep, get the service done, and delivers back to you maintaining the highest quality of work. We also give you live updates of the car when your car is with us.
2. Do you use genuine spares for my car?
Yes, We assure the most transparent service by using all genuine spares for your car.
3. How often should I change my engine oil?
You should follow your manual. Most of the latest cars recommend every 10000 kms.
4. Can I pay after service? What are the mode of payments?
Yes, you can pay after service. We accept all types of payment modes like cash, Cards, UPI, Bank transfers.
5. Which all cities are you providing your service?
We are currently available in twin cities(Hyderabad and Secunderabad). We might be starting in other metro cities very soon.
Questions?
If you want to know anything about cars. We are just a text away.
Contact us
About us
Are you looking for the best car service in Hyderabad? Carjoz is your platform, then.
Carjoz is a digital platform started by a group of automobile engineers from Hyderabad which provides a complete door-to-door car care/maintenance solution. We aim to provide the best car wash and car repair in Hyderabad.
Learn more
Hear from our customers
We are very proud of the service we provide and always happy to serve our beloved car owners. Read our testimonials from our happy customers.